Animal Shelters
Everything that is living needs a home. Our animal shelters can be custom designed to fit your pet's needs. Built from quality materials by our skilled craftsmen, let us make your furry friends surroundings safe and warm.
The Chicken Coop
Have you ever thought raising your own chickens could be an option?
We have taken our traditional "quaker" building and converted it into the handiest chicken coop on the market.
From collecting the eggs from outside the coop to the little chicken door out the side, this product is sure to make raising your own chickens a fun prospect. This building is built to last with 2x4 framing and a water sealed plywood floor.
The standard chicken coop comes with:
2 windows.
Vent on back wall.
Entry door.
Chicken roosts.
Chicken door to the outside.
Nesting boxes.
Optional insulation packages and electrical outlets are available.
You can also customize our other buildings with a "Chicken Coop Package" (Please see a dealer for details)
Request a Quote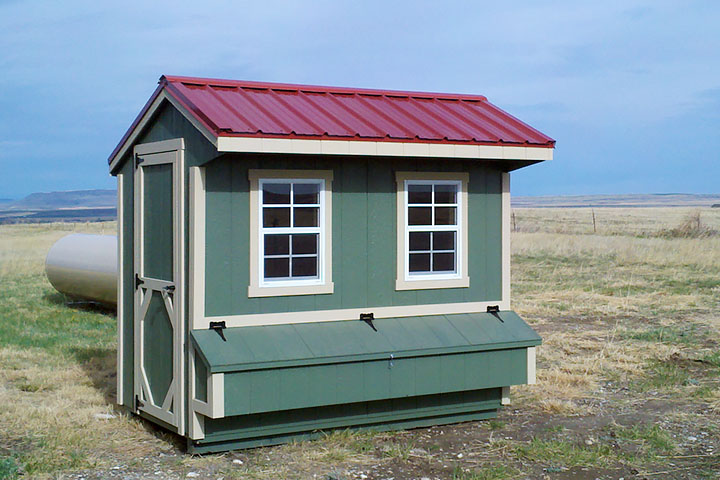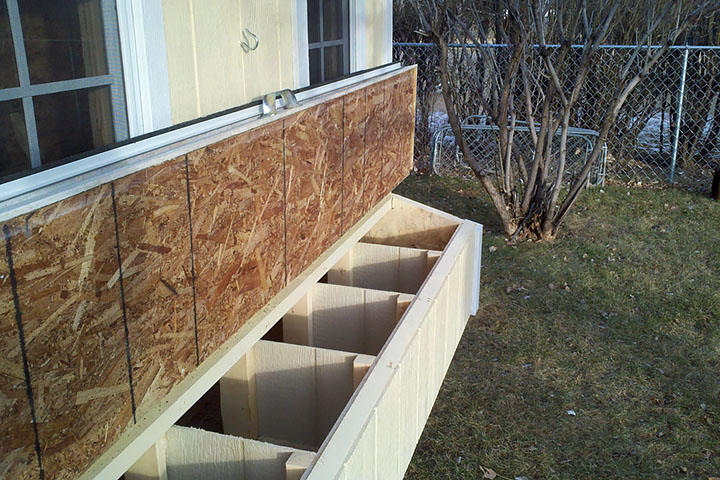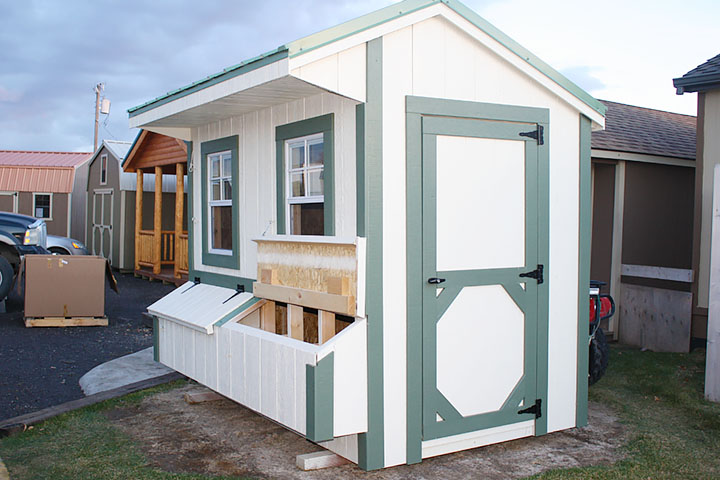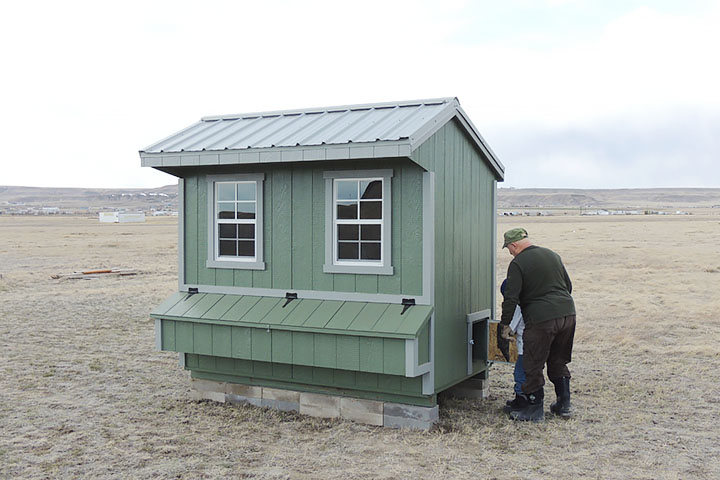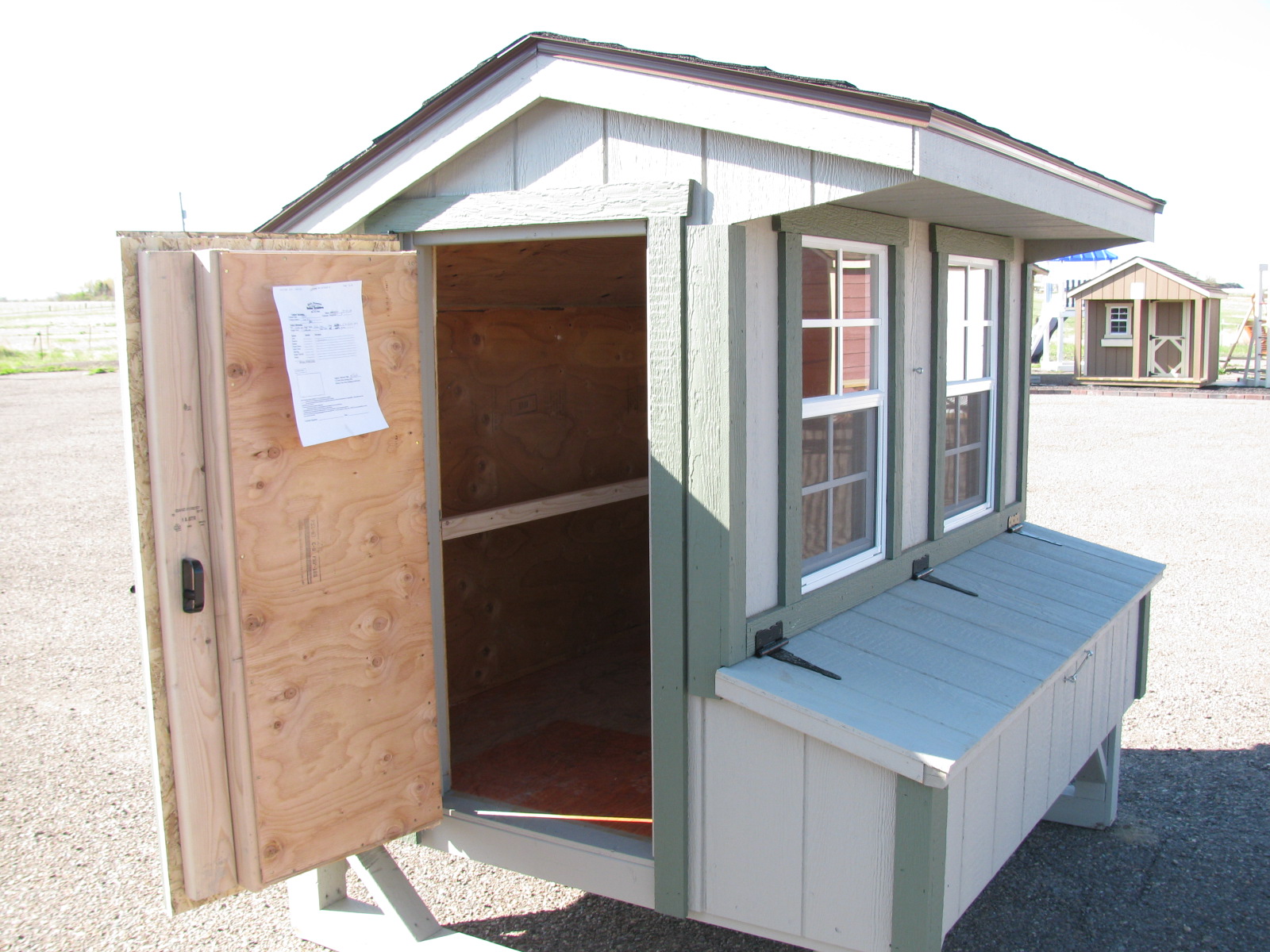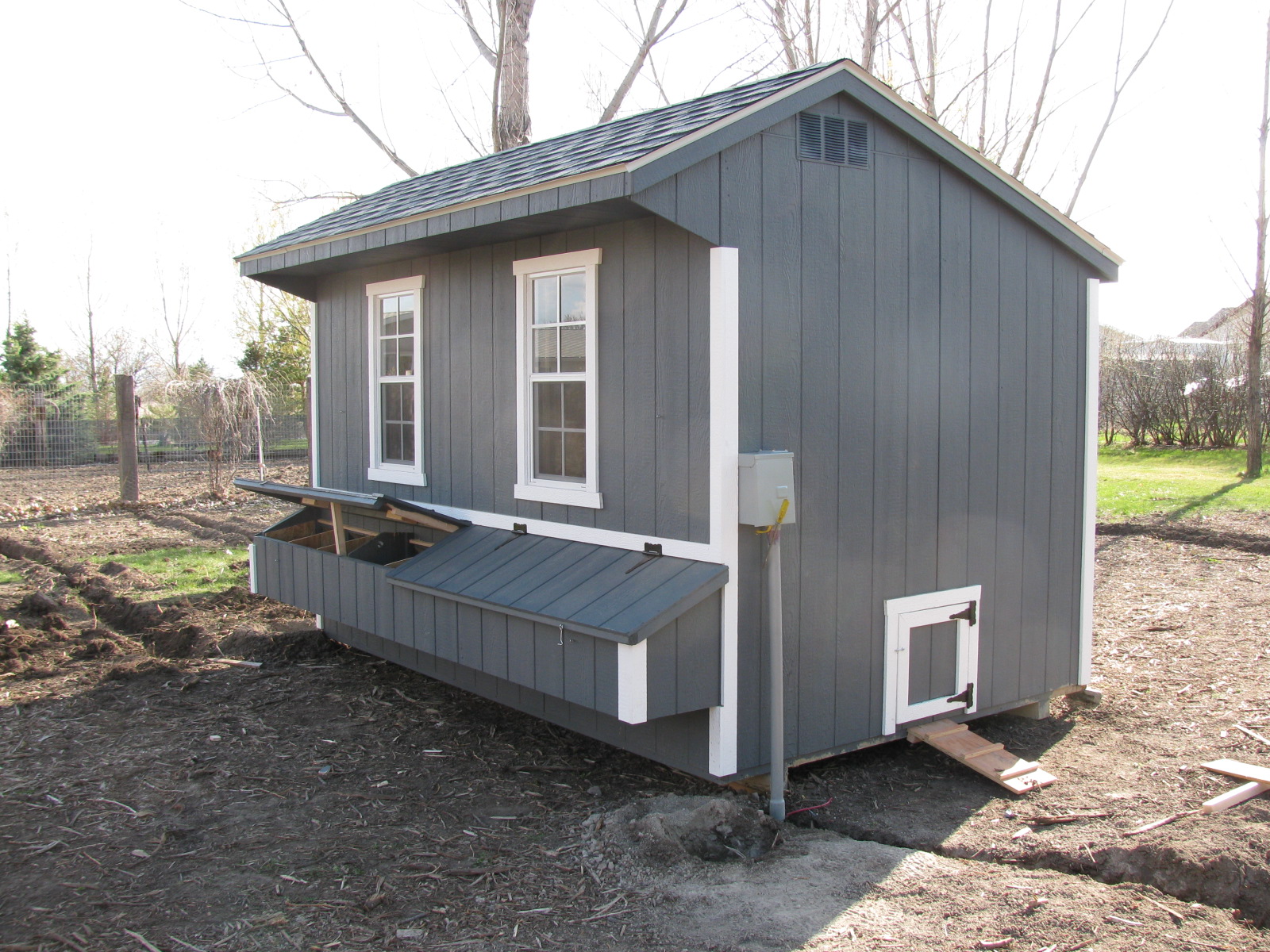 Live Stock Shelters
Standard Features
Pressure Treated 6x6 Base (4x4 base under 10' wide)
Painted Exterior (your choice of color)
Painted Trim  (your choice of color)
Framing 16" O/C
5/8 CDX Plywood Kick board 4' high with chew guard
40 year Metal Roof Delta rib
2x4 Rafters 16" o/c     2x6 rafters in 12' and 14' wide
1-Opening up to 20' long. 2-openings over 20' long
One pitch roof
7'6" Back wall height approx.
9'6" Front wall height approx.
Tack Room add $500. Includes floor, single wood door and partition wall as part of listed building length.
Request a Quote
The Dog House and Kennel
Give your dog the home it deserves! Whether you want a basic dog house or a whole kennel with a dog house at the back, we've got you covered.
Request a Quote
The standard kennel comes with the following features:
Wall height 6'4″
Chain link fence with door
Dog flap between shed area and dog run
Shed area is 4′ x width of building
Single man door 30″
18x27″ window
2′ o/c framing
Your choice paint color
Metal roof (A-frame style)
No insulation standard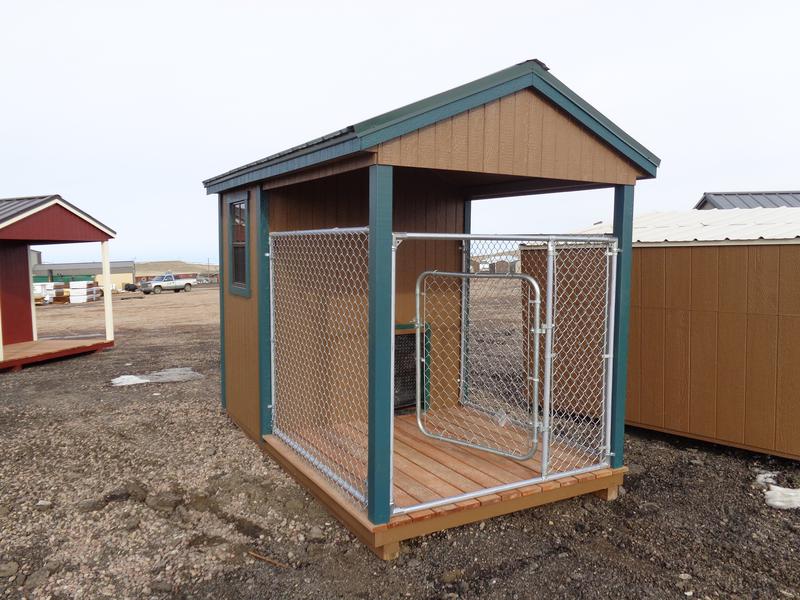 The standard dog house comes in the following sizes:  (all measurements in inches)
Small – 16x24x24 (door opening 9 3/4″ x 12 3/4″)
Medium – 24x36x36 (door opening 11 1/4″ x 15 1/4″)
Large – 36x48x48 (door opening 14 1/4″ x 23″)